Your Guide to Retinal Treatments: From Medications to Surgeries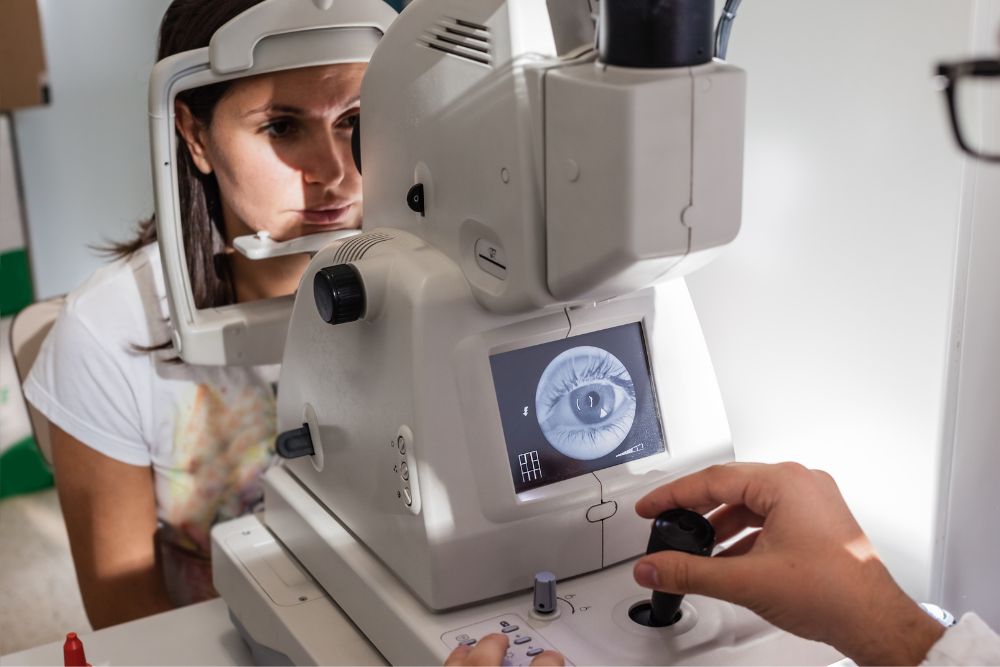 When patients are first diagnosed with a retinal condition, they are naturally concerned about what treatments are available and how it will ultimately impact their ability to see. While retinal conditions can be alarming and scary, for many patients, there is hope. Thanks to decades of retina research, there are several medical interventions that can slow the progression of vision loss and preserve vision longer. Depending on the condition, retinal treatment options can include intravitreal injections, laser therapies, surgical procedures, and nutritional supplements.
Intravitreal Injections for Neovascular Retinal Conditions
The standard of care for retinal conditions, intravitreal injections allow medications to be administered directly into the eye. Their benefits include:
Higher doses can be given
They're rapidly absorbed
They allow for individualized treatment regimens
Frequency and dosage are more adjustable
They usually have fewer side effects
Typically, injections deliver medications called anti-vascular endothelial growth factor (anti-VEGF), which stops neovascularization. With this process, new, irregular, fragile blood vessels develop, leaking fluid and bleeding into the retina, causing vision issues. The most commonly used anti-VEGF medications include Avastin® (bevacizumab), Lucentis® (ranibizumab), and Eylea® (aflibercept). Among the conditions they may treat are:
Laser Surgeries and Procedures
With laser treatment, a focused light ray precisely targets affected tissue. For retinal care, various laser-based therapies include:
Panretinal photocoagulation (PRP), applied to the peripheral retina, is typically used for diabetic retinopathy and retinal vein occlusions.
Focal laser treatment, an in-office procedure, often treats blood vessel damage, like vein occlusions and macular edema.
Photodynamic therapy (PDT) involves a light-activated drug called Visudyne being injected into the bloodstream and activated by a painless, low-energy laser. PDT is generally used for wet AMD, closing damaged blood vessels, while sparing healthy retina tissue.
Surgical Options for Retinal Conditions
Vitrectomy
Minimally invasive and safe, vitrectomy involves partial or full vitreous removal. It's used for conditions involving retinal interference, including:
Displaced or dislodged intraocular lenses (IOLs) – tiny, artificial lenses implanted to replace those removed during cataract surgery.
Autoimmune diseases of the eye
Bleeding in the vitreous
Eye infections or inflammation
Severe eye floaters
Vitrectomy may also be performed for conditions involving retinal scar tissue, as it reduces retinal tension. Among these are macular holes, macular puckers/epiretinal membranes, retinal tears, and retinal detachment, in which the retina is moved or pulled from its normal position.
Scleral Buckle
Performed for retina detachment, a scleral buckle involves the implantation of a small piece of silicone sponge or semi-hard plastic on the sclera, the eye's white part. The eye is held against the retina, pushing it back into position. A surgeon may perform another treatment method, like laser therapy, to repair weakened areas. A vitrectomy may also be performed.
Supplements for Retinal Health
Research suggests that some nutrients may benefit retinal health for certain conditions, as evidenced by the groundbreaking Age-Related Eye Disease Studies (AREDS and AREDS2). These eye vitamins and supplements include:
Vitamin C may improve retinal conditions like AMD and diabetic retinopathy.
Vitamin D may be one of the most effective nutrients for preventing AMD, by fighting tissue degeneration, relieving inflammation, slowing damage, and maintaining vision. It may also reduce diabetic retinopathy risk and severity.
Vitamin E may improve diabetic retinopathy, by improving retinal blood flow and lowering retinal stress and blood pressure.
Beta-carotene, lutein, and zeaxanthin are all carotenoids, plant-based, organic pigments. Beta-carotene converts into vitamin A, used by the retina to detect light, enabling sight. Lutein and zeaxanthin may both improve or prevent AMD.
Zinc, a mineral, may help the retina develop melanin, a protective eye pigment.
Advanced Retinal Treatments in Northern California
Depending on your condition, your retina specialist may consider various treatments. Should you suspect or have been diagnosed with a retinal disorder, we encourage you to contact Retinal Consultants Medical Group to discuss your best treatment option.
Tags: