Folsom Retina Center
The retina specialists and surgeons of Retinal Consultants Medical Group provide patients throughout Northern California with comprehensive retinal care for all retinal and macular conditions, including macular degeneration and diabetic retinopathy. Our Folsom retina center is easily accessible from many local communities, including Foothill Farms, Citrus Heights, El Dorado Hills, and beyond. Schedule an appointment with us today. We look forward to seeing you!
RCMG - Folsom Retina Center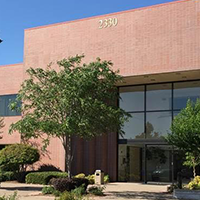 Retina Center of Folsom, Inc.
2330 E. Bidwell Street, Suite 200
Folsom, CA 95630
Get Directions
Phone: (916) 293 - 9381
Fax: (916) 673-9145
Hours
Mon - Fri: 8:00 am to 5:00 pm
Retina Specialists at Folsom
More About This Location
Our Folsom office treats many eye diseases such as macular degeneration, retinal vein occlusion, and retinal tears. We also provide comprehensive diabetic eye care, including the treatment of diabetic macular edema and both nonproliferative and proliferative diabetic retinopathy.
Folsom's in-office retinal procedures include fundus photography, retinal angiography, high resolution spectral domain optical coherence tomography (SD-OCT), ocular ultrasound, retinal laser, and intravitreal injections.
All of our offices can evaluate patients for retinal surgery. In addition, postoperative care is done in our offices. We offer retinal surgery consultations for retinal detachment, macular pucker, macular hole, diabetic retinopathy, vitreous hemorrhage, and vitreomacular traction.