Fairfield
With easy access from Highway 80, our Fairfield office provides surface parking and a ground level suite for our patients and referring doctors west of Sacramento.
RCMG Fairfield Retina Center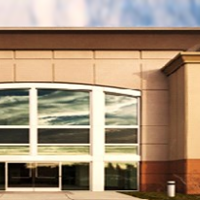 Retina Center of Solano, Inc.
2470 Hilborn Road, Suite 150
Fairfield, CA 94534
Get Directions
Phone: (707) 759 - 4942
Fax: (707) 759 - 5974
Hours
Mon - Fri: 8:00 am to 5:00 pm
Retina Specialists at Fairfield
More About This Location
Our Fairfield office treats many eye diseases such as macular degeneration, retinal vein occlusion, and retinal tears. We also provide comprehensive diabetic eye care, including the treatment of diabetic macular edema and both nonproliferative and proliferative diabetic retinopathy.
Fairfield's in-office retinal procedures include fundus photography, retinal angiography, high resolution spectral domain optical coherence tomography (SD-OCT), ocular ultrasound, retinal laser, and intravitreal injections.
All of our offices can evaluate patients for retinal surgery. In addition, postoperative care is done in our offices. We offer retinal surgery consultations for retinal detachment, macular pucker, macular hole, diabetic retinopathy, vitreous hemorrhage, and vitreomacular traction.