Dry Macular Degeneration
What is dry age-related macular degeneration?
The dry type of age-related macular degeneration (AMD) occurs in individuals greater than 50 years of age. It is characterized by the slow accumulation of waste material underneath the macula. These small yellow deposits, called drusen, eventually merge together and damage the sensitive tissues of the retina. It is important to know that although patients with all forms of macular degeneration, including the dry type, can have vision loss in the center of the view, patients do not become completely blind from macular degeneration. The side vision is unaffected by macular degeneration.
Learn more about dry macular degeneration at ASRS
Información en español en el sitio web de ASRS
What causes dry age-related macular degeneration?
Although the exact cause of macular degeneration is unknown, there is a genetic tendency that emerges as a part of aging. Although anyone can develop AMD, it is found more commonly in people with light pigmentation.
How is age-related macular degeneration diagnosed?
Several retinal diseases can be confused with age-related macular degeneration. An examination by an experienced physician can determine the nature of your condition.
What testing might be done?
Computerized photographic tests such as a fluorescein angiogram, indocyanine green angiography, and optical coherence tomography (OCT) help in evaluating the nature and extent of damage. Home self-monitoring with an Amsler grid is often recommended to detect the earliest signs of new changes in the vision.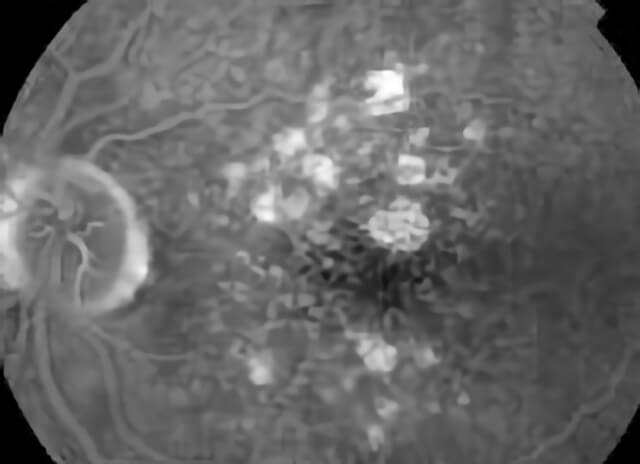 What can make age-related macular degeneration worse?
Studies have shown that a poor diet, smoking, and uncontrolled high blood pressure can contribute to worsening vision from macular degeneration. Smoking alone doubles the rate of vision loss!
Are there treatments for dry age-related macular degeneration?
There is no treatment to reverse damage done to the vision by dry age-related macular degeneration.
What about eye vitamins?
The Age Related Eye Disease Study (AREDS) found a slight reduction in the rate of vision loss in some patients taking a specific combination nutritional supplement.
The AREDS2 supplement formula is widely available over the counter and contains:
Vitamin C
Vitamin E
Lutein
Zeaxanthin
Zinc
What about other supplements?
Research into other nutritional supplements is actively underway, but there have been no definitive conclusions. Bilberry and certain herbs are probably not helpful in this condition.
Additional Images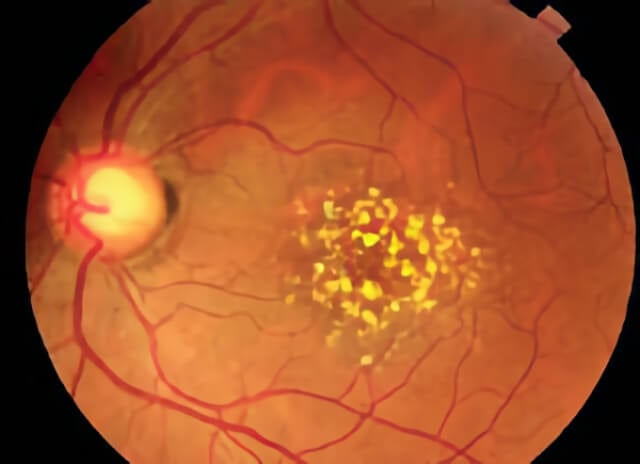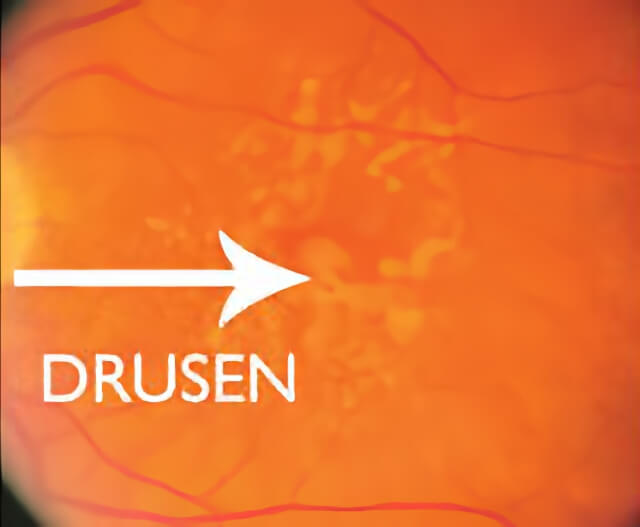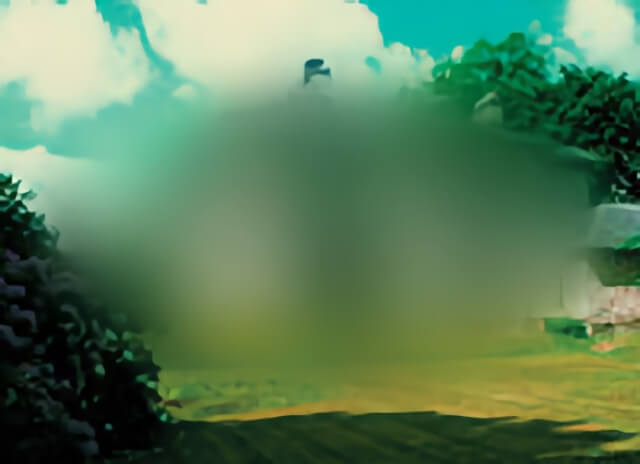 Schedule Dry Macular Degeneration Treatment in Northern California with Retinal Consultants Medical Group
Since 1975, Retinal Consultants Medical Group has been providing outstanding care to patients throughout Northern California, including Sacramento, Modesto, and Stockton. Our retina specialists and surgeons treat multiple vitreoretinal conditions, such as age-related macular degeneration and diabetic retinopathy. We invite you to contact us with any questions or schedule an appointment today.