RCMG Image Featured on the Cover of Retina Times's 20th Anniversary Edition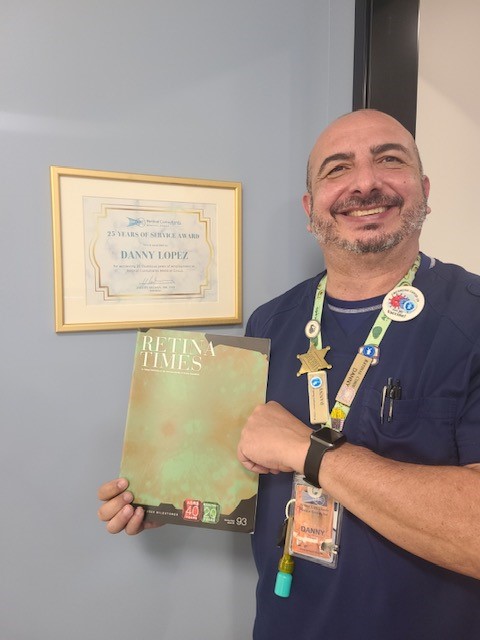 Congratulations to Danny Lopez, photographer at 3 Parkcenter in Sacramento, for having his image featured on the cover of the 20th anniversary edition of the Retina Times! This photo shows a treated multifocal choroiditis with incidental optic nerve head drusen rendered in emerald green. The image was captured by Danny on a Zeiss Clarus 700 wide-angle camera.
Danny has been an integral part of Retinal Consultants Medical Group for over 25 years. Great work, Danny!