March 2022 Image of the Month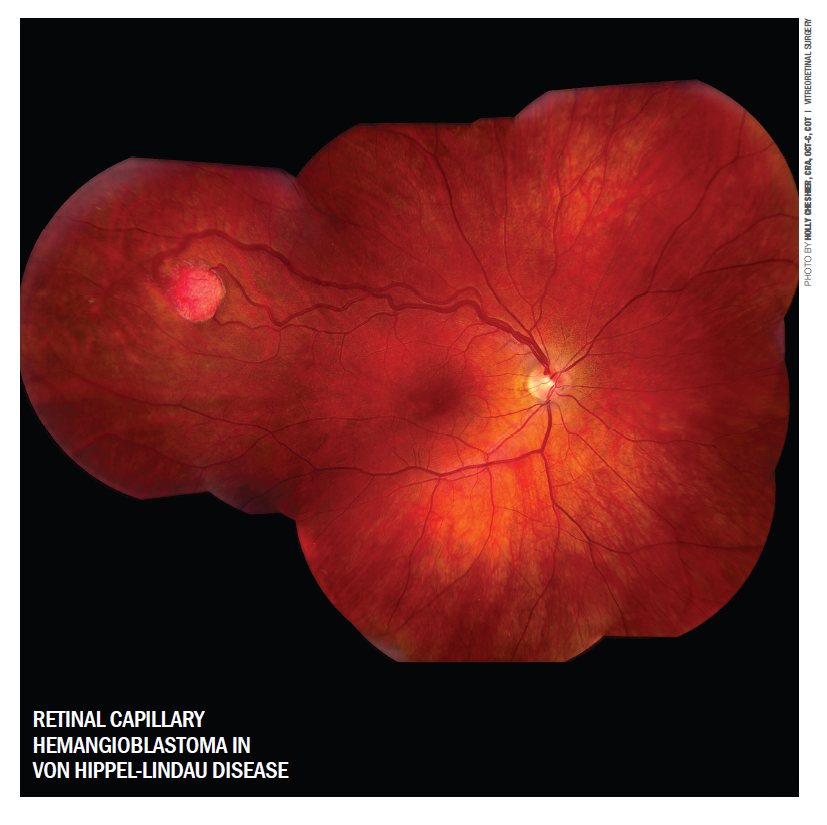 March's Image of the Month is a retinal capillary hemangioblastoma in Von Hippel-Lindau Disease. The retinal capillary hemangioblastoma seen in the superotemporal midperiphery of this color fundus image show characteristic dilated feeder and drainage vessels. These benign lesions can be an isolated finding or associated with von Hippel-Lindau (VHL) disease.
Special thanks to VitreoRetinal Surgery for providing this image.