3 Things Everyone 50+ Needs To Know About AMD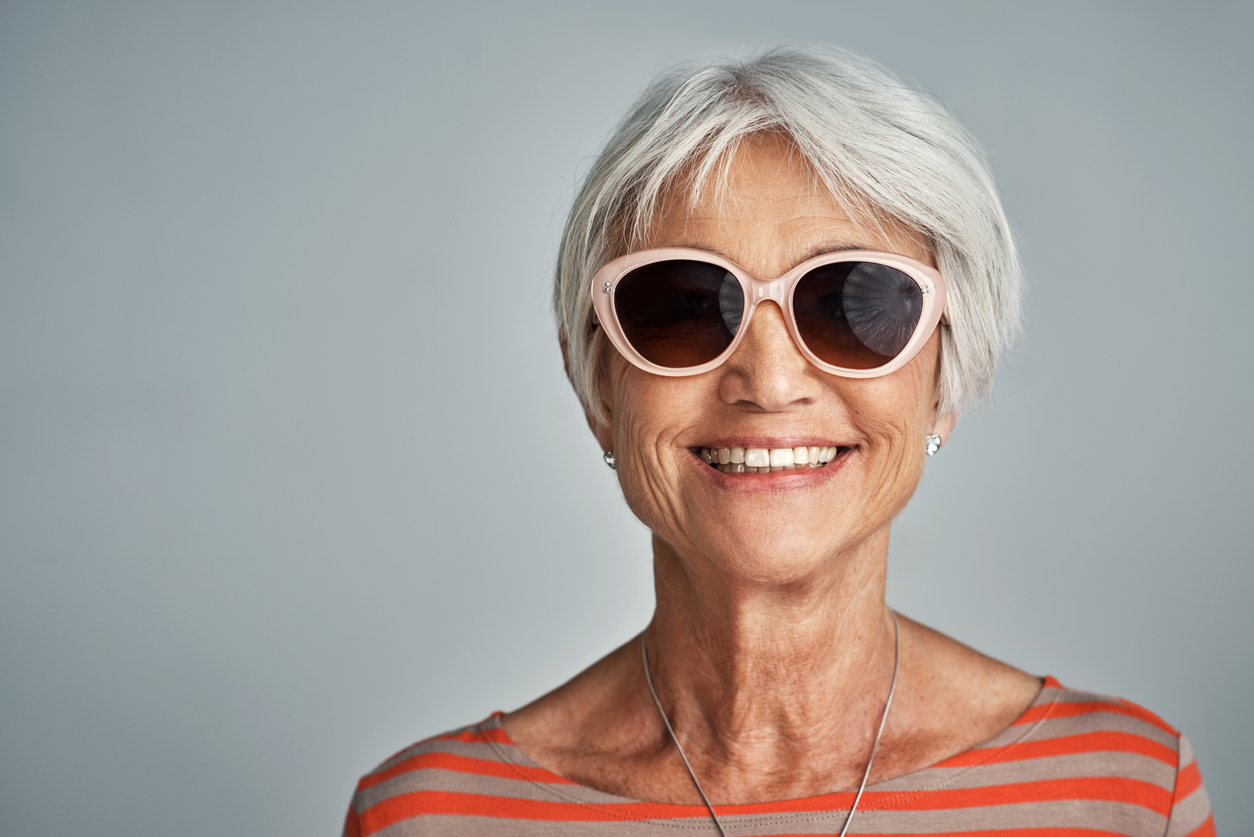 Age-related macular degeneration (AMD) is a disease that occurs when the retina, a small tissue that lines the back of the eye, begins to deteriorate as you age. Unfortunately, AMD is the leading cause of vision loss in adults over the age of 60. Because AMD can progress slowly, many are unaware of the issue until later stages of the disease. While it is normal for your eyes to incur changes as you age, proper knowledge, awareness, and care can keep issues such as AMD from interfering with your quality of life. To help you remain in control of your eye health, here are three things you need to know about AMD:
1) Types of Age-Related Macular Degeneration
There are two types of AMD: dry and wet.
Dry AMD is more common and less damaging than wet AMD. However, without proper treatment, dry AMD can turn into wet AMD. People with dry AMD start to collect yellow deposits called drusen in the center portion of the retina, known as the macula. While some drusen do not cause any symptoms, deposits that are large can cause issues such as dim or distorted vision.
Wet AMD arises when new blood vessels attempt to grow behind the retina to account for the deterioration of retina function. Unfortunately, these new blood vessels tend to be weak, leaking fluid and blood that cause scar tissue, which causes more damage to the retina cells. If wet AMD goes untreated, permanent loss of central vision is possible.
Symptoms of AMD
It is common to not experience symptoms during the early stage of AMD. However, as the disease progresses, you may notice:
Straight lines appearing distorted/wavy
Blurry or blank spots near the center of vision
Trouble seeing in low lighting
Colors appearing dull
If you are experiencing any of these symptoms, speak with your doctor immediately.
Risk Factors
While people aged 55 and older are most at risk for developing AMD, other factors that can contribute to the disease include:
Smoking
High blood pressure and/or high cholesterol
Obesity
A family history of AMD
Being of Caucasian descent
Treatment
There is currently no cure for AMD. However, there are methods to prevent disease progression. If you are diagnosed with dry AMD, your doctor may recommend vitamins and supplements to help maintain your eye health. Those with wet AMD may be offered more involved treatment such as:
Anti-VEGF medication (which is administered via injection and can help block the creation of blood vessels)
Laser therapy or photodynamic laser therapy (both of which help destroy the abnormal blood vessels)
It is said, however, that the best treatment for AMD is prevention, which starts with a healthy diet, exercise, and regular eye exams. If you are 45 or older, it is recommended to get an eye exam every two to four years, while those 55 and older should visit their physician every one to three years.
Schedule a Consultation
If you are concerned about your eye health or would like to learn more about AMD, please contact Retinal Consultants Medical Group. Our doctors are accessible to patients across Northern California, including, but not limited to, Sacramento, Modesto, and Chico.
Tags: