Macular Hole vs. Macular Pucker: Symptoms, Treatment, and When Surgery Is Needed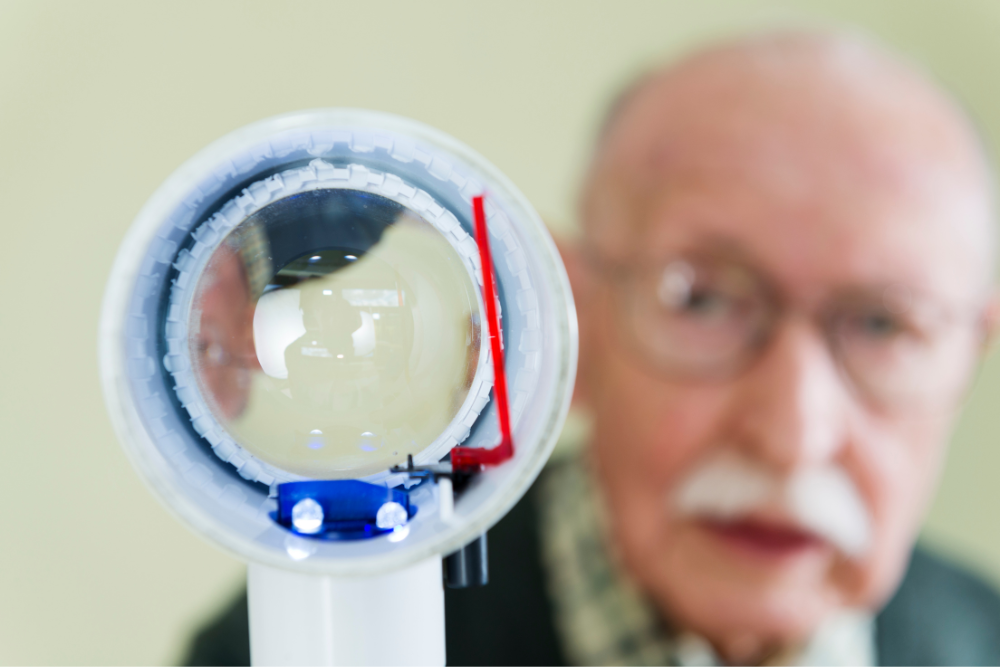 If the eye is a camera, the retina is the film. The center of the retina, known as the macula, is responsible for detailed, high-definition vision. When the macula is damaged by conditions or diseases, it can cause blurred and distorted vision.
Some of the most common ways the macula becomes damaged are through macular holes and puckers. Both macular holes and puckers are caused by aging and can distort your vision. Though they may seem very similar, they are quite different.
Macular Pucker
A macular pucker is formed by scar tissue developing on the macula. As scar tissue grows, it contracts – this wrinkles the retina, causing blurred and wavy vision. The symptoms may be similar to Age-Related Macular Degeneration, but they are much different, and your doctor will be able to help determine which condition you are faced with.
Not much is known about macular puckers or what causes them. Your vision may be completely normal with macular puckers, or your symptoms may be mild at first. However over time, as the scar tissue spreads, your symptoms will worsen. Unfortunately, this visual distortion's origins are in the back of the eye, so glasses will not help much in restoring vision.
Macular Hole
While a macular pucker involves tissue forming on the macula, a macular hole is just that--a hole, or tear in the macula. Macular holes are not necessarily common, but they can seriously affect your ability to drive, read, and do other precision tasks. You're more likely to develop a macular hole if you're:
Over 60
Nearsighted
Have had eye surgery or an eye injury
The most common way macular holes develop is through aging, though it can also be caused by injury. Over time, the vitreous tends to pull away from the retina, causing tension and tears in the macula. As the hole gets bigger, your central vision will deteriorate, but your peripheral vision will remain intact.
It is important to get a diagnosis as soon as possible when it comes to your eyes. You may or may not need treatment, especially if you have macular puckers, but the earlier you and your doctor are aware of your ailments, the easier you can start preventative care. For advanced care for macular conditions in Northern California, contact the Retinal Medical Consultants Group.
Tags: