COVID 19 Update: We're Open and Seeing Patients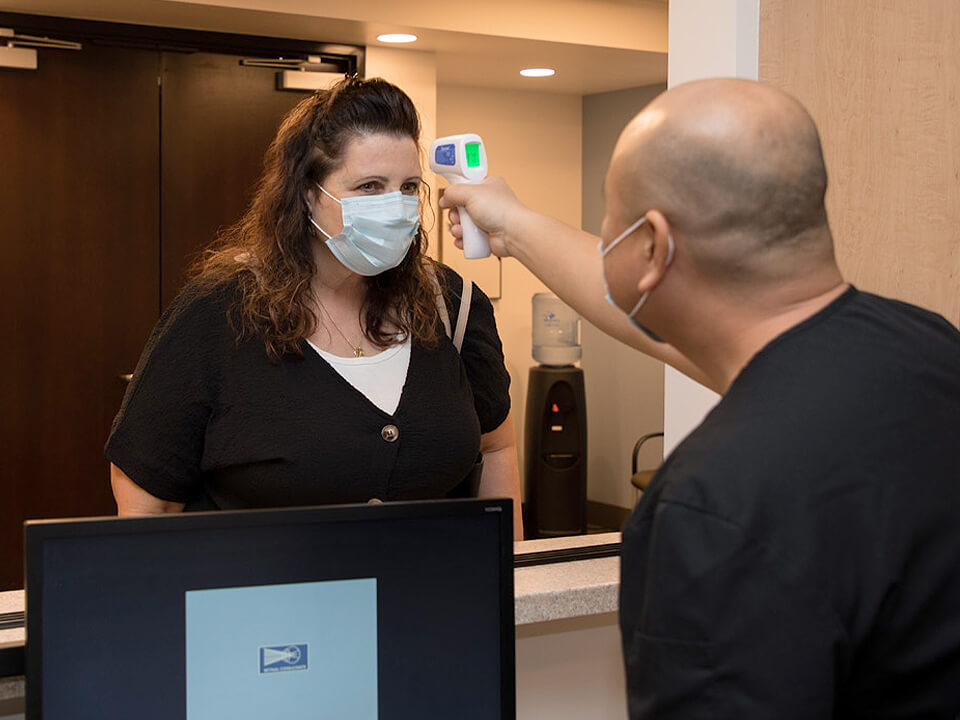 All of us at the Retinal Consultants hope you and your loved ones are staying safe and well during the pandemic.
We remain committed to providing sight-saving care through these difficult times while maintaining a safe environment for our patients and staff. We are still open and seeing patients in accordance with CDC and local health department guidelines. Our practice is constantly evolving to adapt to changing conditions.
We ask that any patient who is sick or feels that they might be ill with cold symptoms, cough, congestion, or fever, please do not come to your visit and instead call the office to reschedule. If you believe you have been exposed to someone who is ill, it is best to reschedule if possible. If you have an urgent issue, please call any of our offices so that we can make special arrangements for your care.
We continue to take precautions in the office to provide as safe an environment as possible:
All staff and visitors are required to wear masks inside our clinics.
All visitors and staff are screened for symptoms and fever upon entry to the clinic.
Rooms and equipment are disinfected after each patient.
All doctors are wearing appropriate personal protective equipment (PPE) to protect patients, staff, and themselves.
We are limiting additional visitors with patients (unless assistance is needed) to minimize person-to-person contact in the office.
Thank you for your trust in our care. Know that providing world-class retina care in a safe and compassionate environment is our highest priority.