RCMG Scribe Joseph Vang Awarded RCA MVP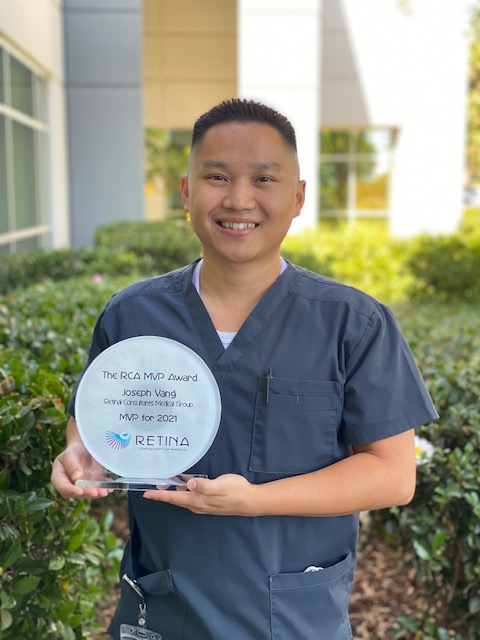 Retina Consultants of America (RCA) is consistently inspired and encouraged by the incredible success stories they hear from across the country. They appreciate all of the work our employees do to help save sight and improve the lives of our patients. Each quarter, an employee is recognized for their excellence, dedication, and overall excellence.
Retinal Consultants Medical Group is so proud to say that our very own Joseph Vang was awarded RCA MVP for the third quarter. Joseph is a scribe and back-office lead for our Roseville and Folsom clinics, and he's been with our practice for 5 years. He continually provides not only excellent patient care, but also goes above and beyond for our practice on a daily basis.
Joseph has perfected juggling the many duties a scribe has in a very busy clinic while still maintaining compassion. It's not uncommon to see Joseph helping an elderly patient out of the exam chair or holding a nervous patient's hand during an injection.
Joseph goes above and beyond to show our patients that he is available. Joseph always has a great attitude and a kind smile. He works hard and works smart, and we are very lucky to have him as an important part of our practice.
Tags: