Am I at Risk for Age-Related Macular Degeneration?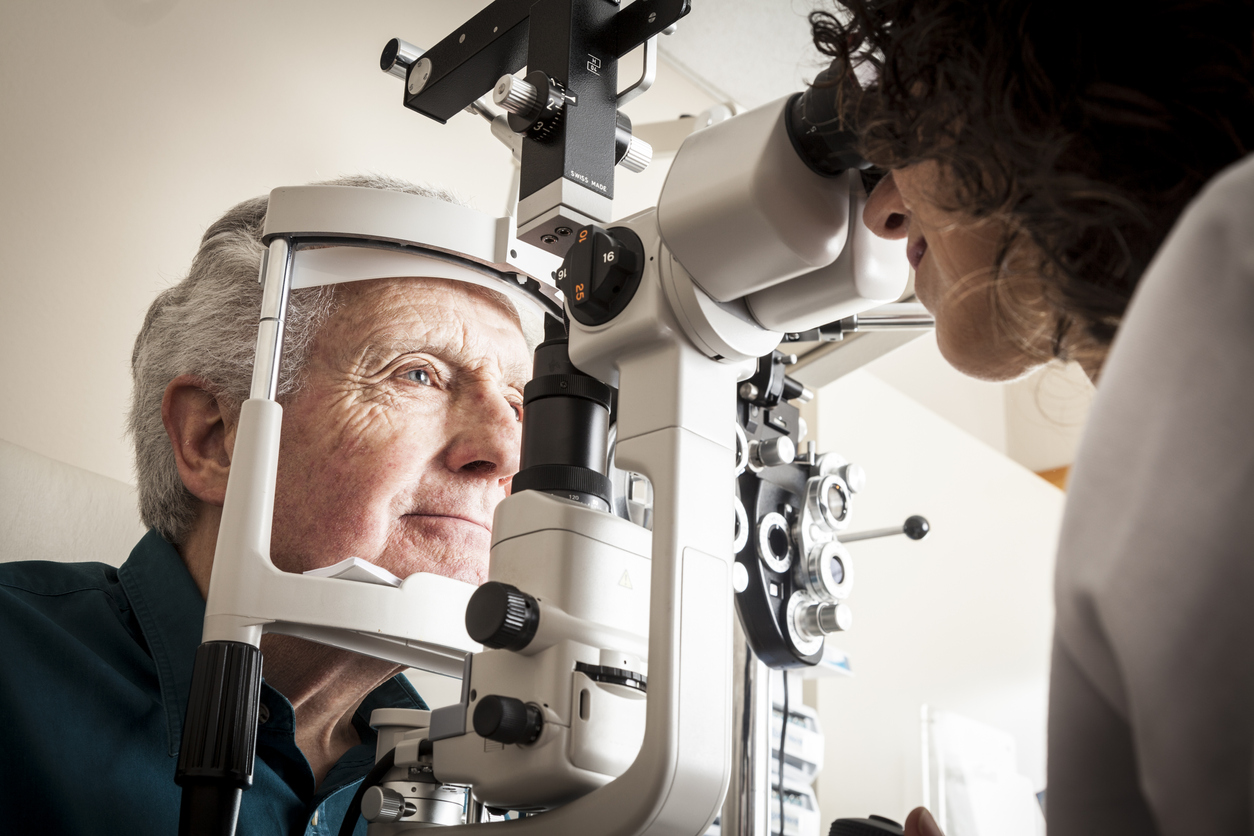 The effects of aging are felt throughout the body, including your eyes. One of the most common vision conditions that affect older patients is a retinal disorder known as age-related macular degeneration (AMD), which can have a serious and detrimental impact on a person's vision and overall quality of life.
Although age is the biggest risk factor for developing AMD, there are many other factors that can contribute to your risk of developing the condition. These factors can also exacerbate existing cases, causing vision to worsen over time. However, in many cases, patients can reduce their risk of developing severe AMD by being proactive about their overall health.
Understanding AMD
One of the first steps that patients should take toward preventive care is garnering a better understanding of what AMD is and how it affects vision. AMD refers to the deterioration of the macula, which is the central portion of the retina. The macula controls our central vision, which is what makes it possible for us to perform everyday tasks, such as reading and seeing in fine detail. When the macula deteriorates, vision can become distorted and blurry.
There are two types of AMD: dry and wet. Dry AMD is the more common form. In dry AMD, tiny mounds of yellow-colored cellular debris known as drusen accumulate under the retina and damage the nerve cells. In some cases, dry AMD transitions into wet AMD, which is the more aggressive version in which abnormal blood vessels grow under the retina and begin to link. Wet AMD can cause rapid vision loss, especially if left untreated.
Risk Factors for AMD
In addition to aging, there are many medical and lifestyle risk factors that can increase your chances of developing AMD. Some of these risk factors include:
Having lighter pigmentation (i.e. caucasian patients, patients with light-colored irises)
Having a family history of AMD
Obesity
Having certain underlying conditions, such as high blood pressure or diabetes
Consuming a diet high in saturated fats
Smoking
If you're over the age of 65 and have any of these risk factors, you are likely to have an increased risk of developing AMD.
AMD Prevention: What You Can Do
You cannot prevent time from passing, but you can take proactive steps to improve your health and decrease the possibility of developing AMD. These steps are not guarantees, but any retina specialist will advise taking them to best protect yourself and your vision in the years to come:
Quit all tobacco use. In addition to increasing your risk of other serious diseases, smoking is linked to blood vessel damage throughout the body, which can increase your risk of developing wet AMD.
Talk to your doctor about supplements. Your doctor can advise which supplements are best for vision health as you age.
Get your underlying conditions under control. There are many medications and lifestyle modifications that can help you manage conditions such as high blood pressure, diabetes, and more, all of which can potentially reduce your risk of developing AMD.
Attend annual eye exams. Annual eye exams are an opportunity to detect any issues, especially if there aren't any other signs or symptoms. Your doctor can potentially catch AMD in its earliest stages, which means proactive care can start immediately.
For advanced diagnostics and treatment for dry and wet age-related macular degeneration in Northern California, contact Retinal Consultants Medical Group today.